Sint Maarten
BELMOND LA SAMANNA
Unforgettable.
Our recent whirlwind adventure in the Caribbean brought us to the island of Sint Maarten, and the best summation of the experience would be just that: unforgettable. Last November, Kevin and Cameron got in touch with us about their impending nuptials at the Belmond La Samanna Resort in, what we would soon discover to be, a lavish four-day celebration with their closest family and friends.
Fast forward six months through the excitement, anticipation, two planes and one layover, and we found ourselves in Sint Maarten. With white sands, palm trees, and a warm breeze, this place quickly became our definition of paradise.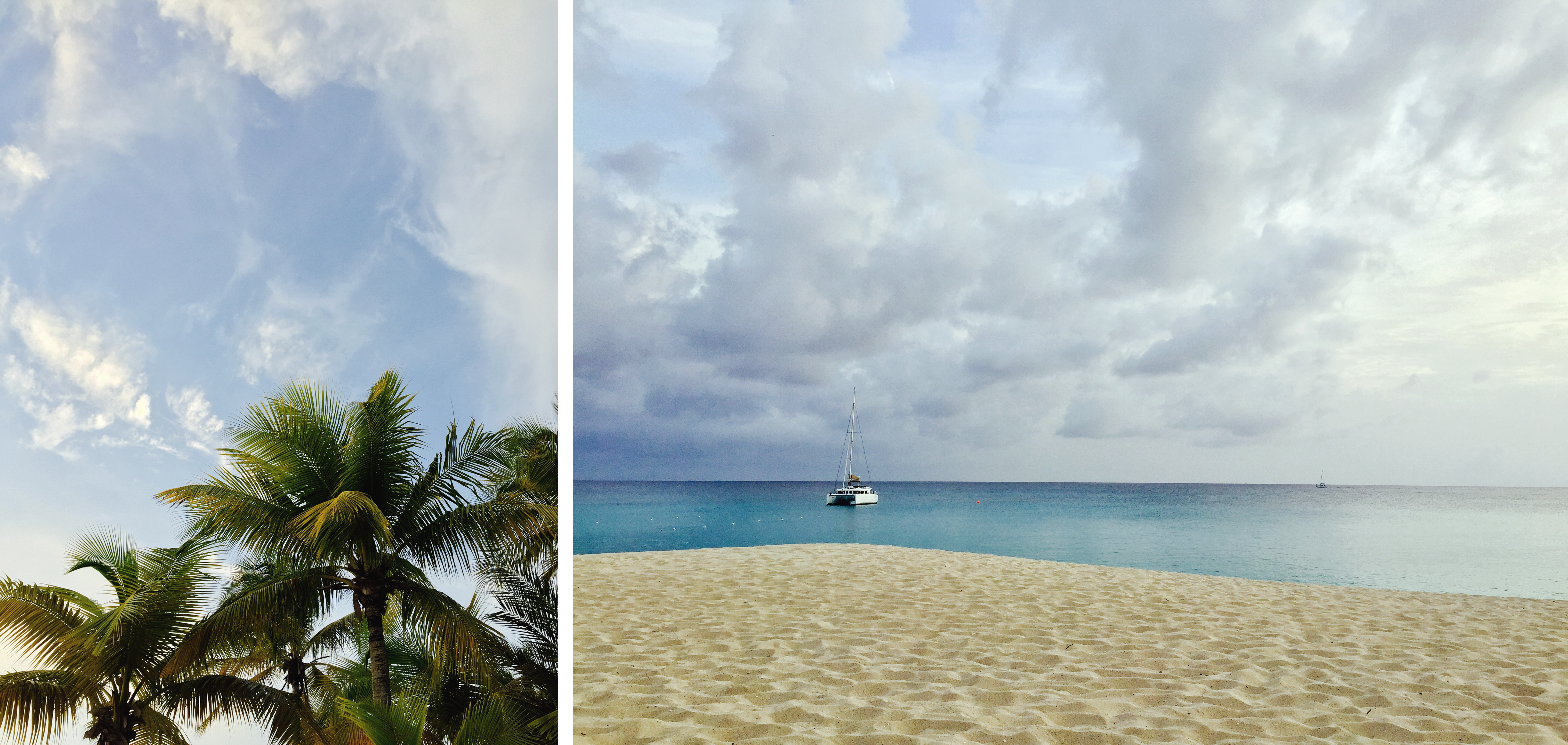 The ceremony was to be held on the Saturday with events for guests planned the Thursday, Friday, and Sunday surrounding. We arrived on the Wednesday and met up with the boys to talk about the coming days before grabbing dinner and calling it an early evening. Travel tuckers out the best of us, but we'd also planned an adventure shoot with the boys the following morning with a 4 am wakeup call in an effort to capture our first Sint Maarten sunrise, so to bed we went.
Because this was a destination wedding with an ample amount of goings-on, we saw an opportunity to really push the boundaries for what a wedding film could be. Instead of only capturing the wedding day, why not capture the entire four-day affair and see what we could create?
Cut to Thursday morning.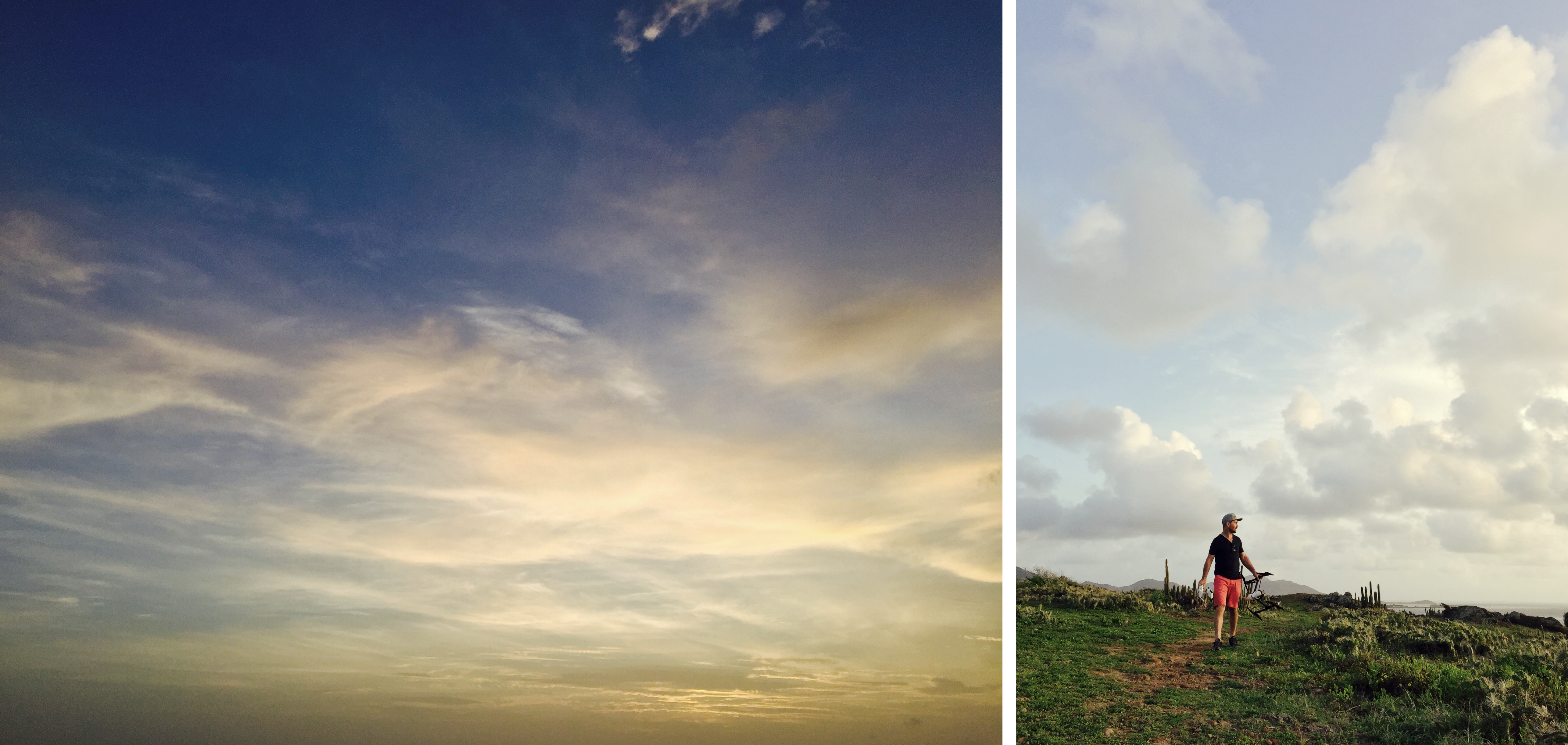 Kevin and Cameron picked us up in their car rental, a white, open-top jeep, and we were quickly on our way. Our goal for the morning was to hit two locations: diverse, but lush, and distinctly Sint Maarten. For sunrise, we drove to Oyster Pond, a cliffside marina littered with cacti and opportunity. Perfectly picturesque was an understatement and the boys were completely game for whatever we threw their way.
Freshly inspired, we hopped back in the jeep to see where the island roads would take us. They delivered tenfold. We found ourselves at a relatively unmarked beach with a path shallow enough to walk out to a distant islet. Awestruck, we threw the drone up in the air and the rest is history.
Absolutely elated and only one day in, we drove back into town for lunch and a rest. Some interviews and guest arrivals rounded out the shoot day before we called it a night.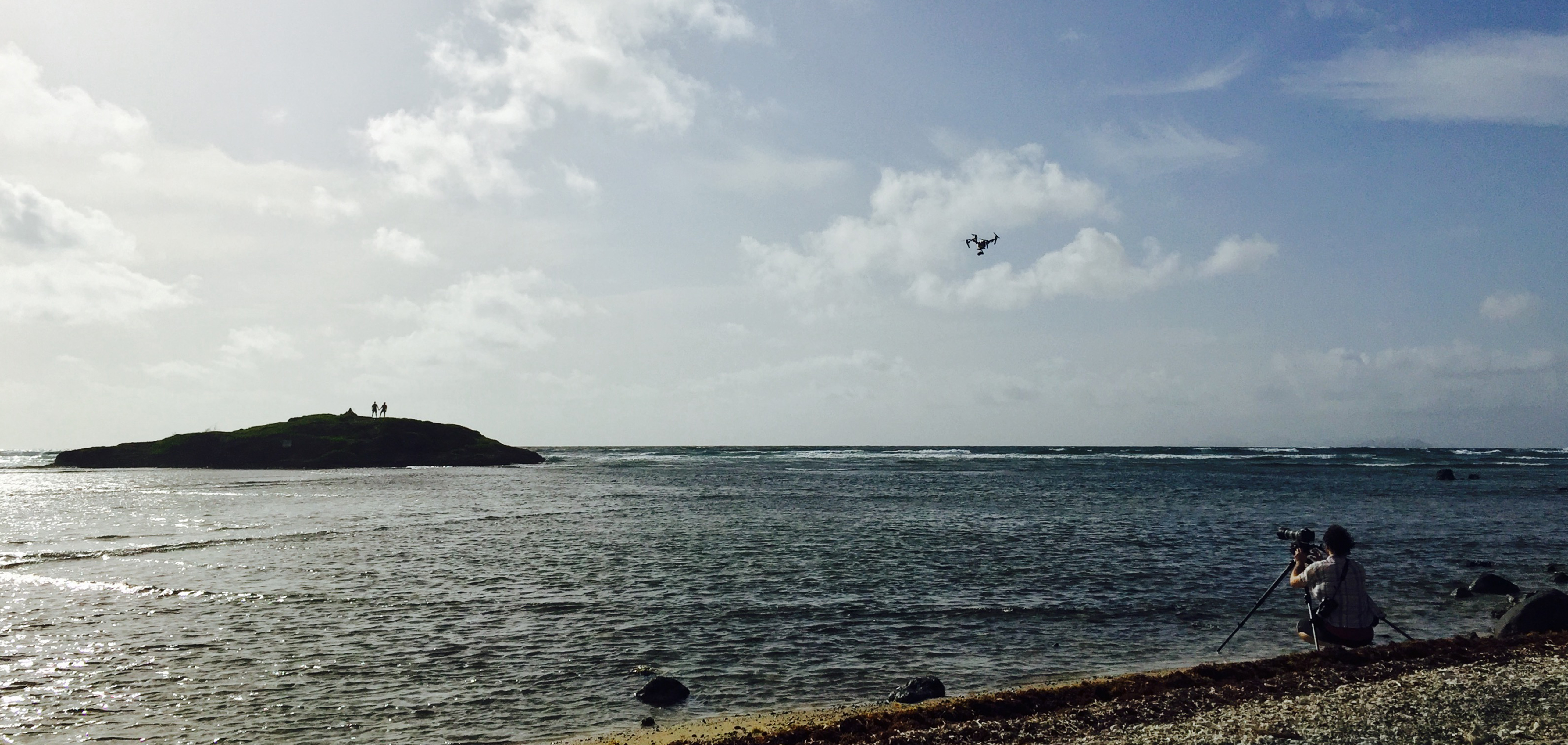 Friday was one of the only days we had some downtime, so before our catamaran adventure with the boys in the evening, we went on a wreck dive off the Pelican Key. Turtles, barracuda, and sting rays danced in the turquoise landscape. They didn't seem as interested in us as we were them.
It ended as soon as it began and we were on our way back into town for a quick breather before the catamaran and cocktails planned for that evening. While we were never under the impression otherwise, it was pretty much confirmed that yes, these guys know how to throw a party.
Drinks, swimming, light shows, and dancing. It was, in essence, a nightclub in the middle of the ocean; and it's not only that these guys know how to have a good time that we loved so much, but it's that we weren't just 'the videographers' to these people — we were immediately embraced as family, and that's what it's all about for us. First and foremost, we're there to capture your event, but we're also your friends. We like you! That's why we're working with you!
The night closed with a pizza party back at the villas and everyone was ready for the big day ahead.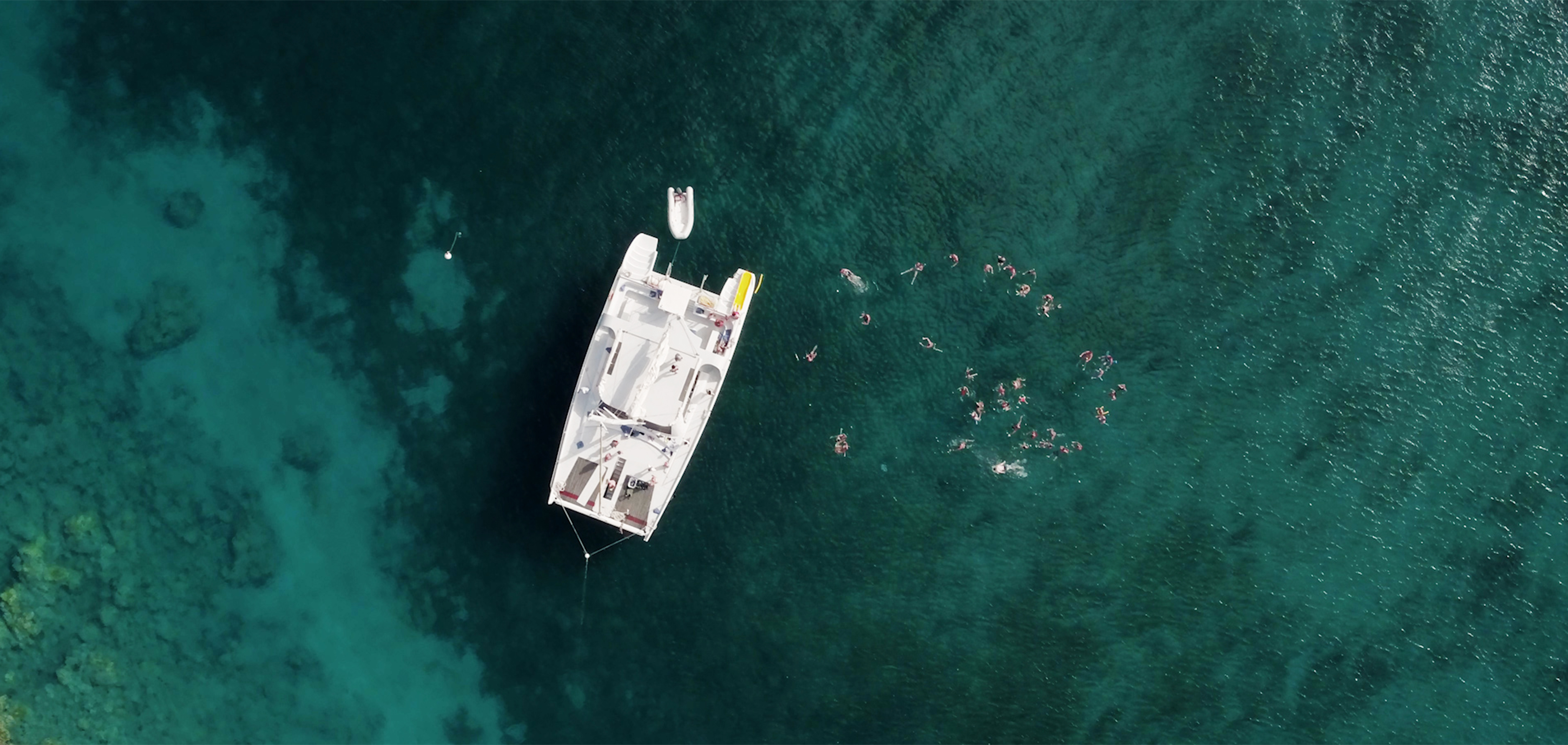 Saturday was seamless. In the morning, Kevin and Cameron dressed in Prada with Christian Louboutin shoes. While the finishing touches were being made outside for the ceremony and reception to follow, they tearfully exchanged gifts and letters.
Something to be aware of at this point is that unbeknownst to the guests, we'd brought one of our editors with us to put together a Same-Day Edit to be shown later in the evening. He was hidden away editing footage from the previous two days at this point.
The ceremony went off without a hitch. Through tears and laughter, they were soon announced husbands, and at that point we were probably just as happy for them as the rest of the crowd! We'd gotten to know these two not just as clients but as people the days prior and we're so incredibly happy for them.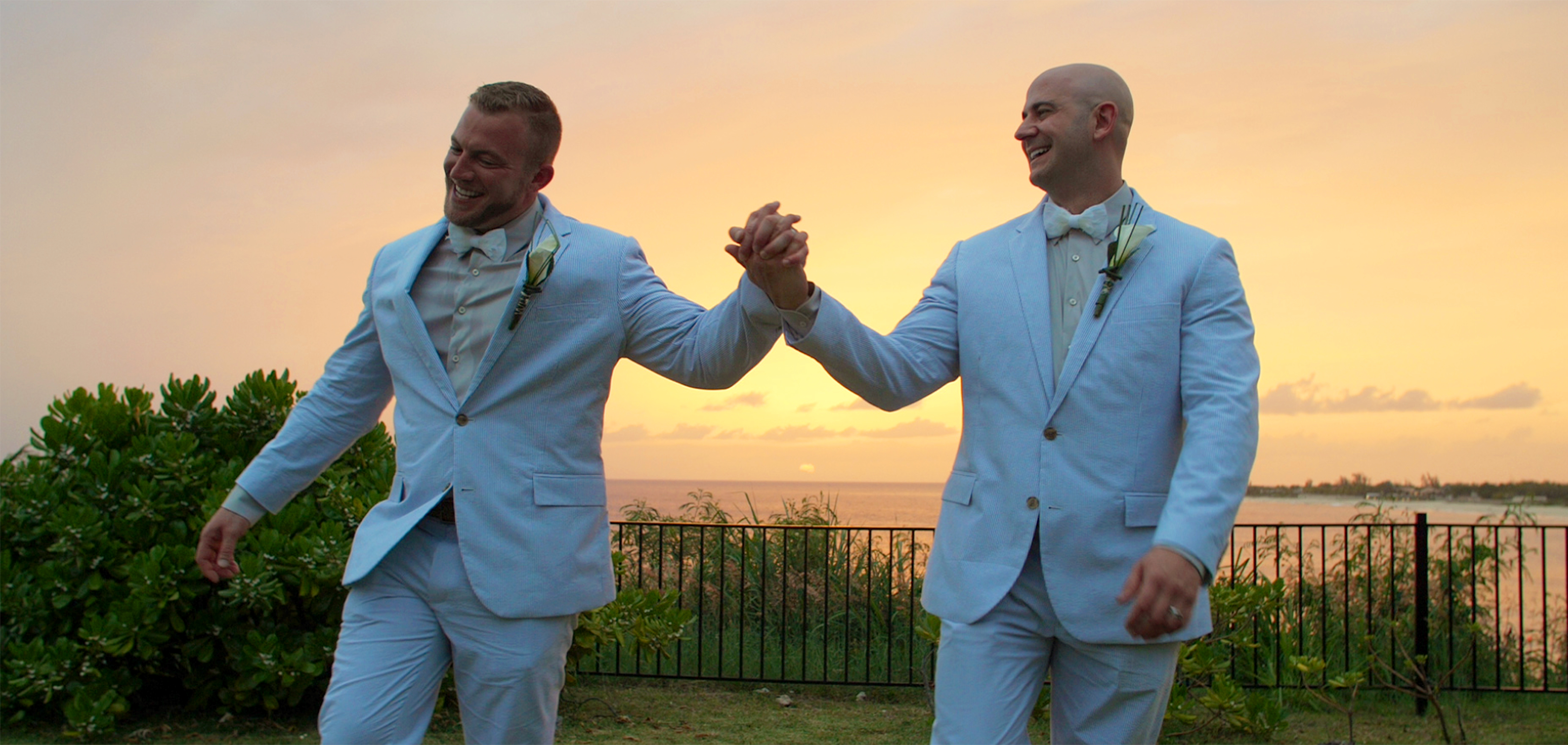 Later in the evening with the reception winding down, we had everyone gather around the projector for the big surprise: the Same-Day Edit. It was, without a doubt, our most ambitious Same-Day Edit to date and we're so happy with how it came together. Hearing the gasps and people shouting 'But that happened an hour ago!' never get old for us! The second it ended, through raucous applause, fireworks lit up the night sky. Suffice the say, this day went out with a bang.
Sunday wrapped it all up with a beach day. We mingled with the guests — now friends — and soaked up the last bit of St. Maarten sunshine we could. Exhausted but crazy proud of what we'd just achieved, we'd tucked ourselves in one last time to catch some shut eye before our flight in the early morning.
Now back in Portland, we look back on that time with nothing but love and gratitude. Oh, and that one word that seems to sum it all up: unforgettable.
Check out their Same-Day Edit below!
Venue: Belmond La Samanna Photographer: Alex Photo