Malibu Beach Wedding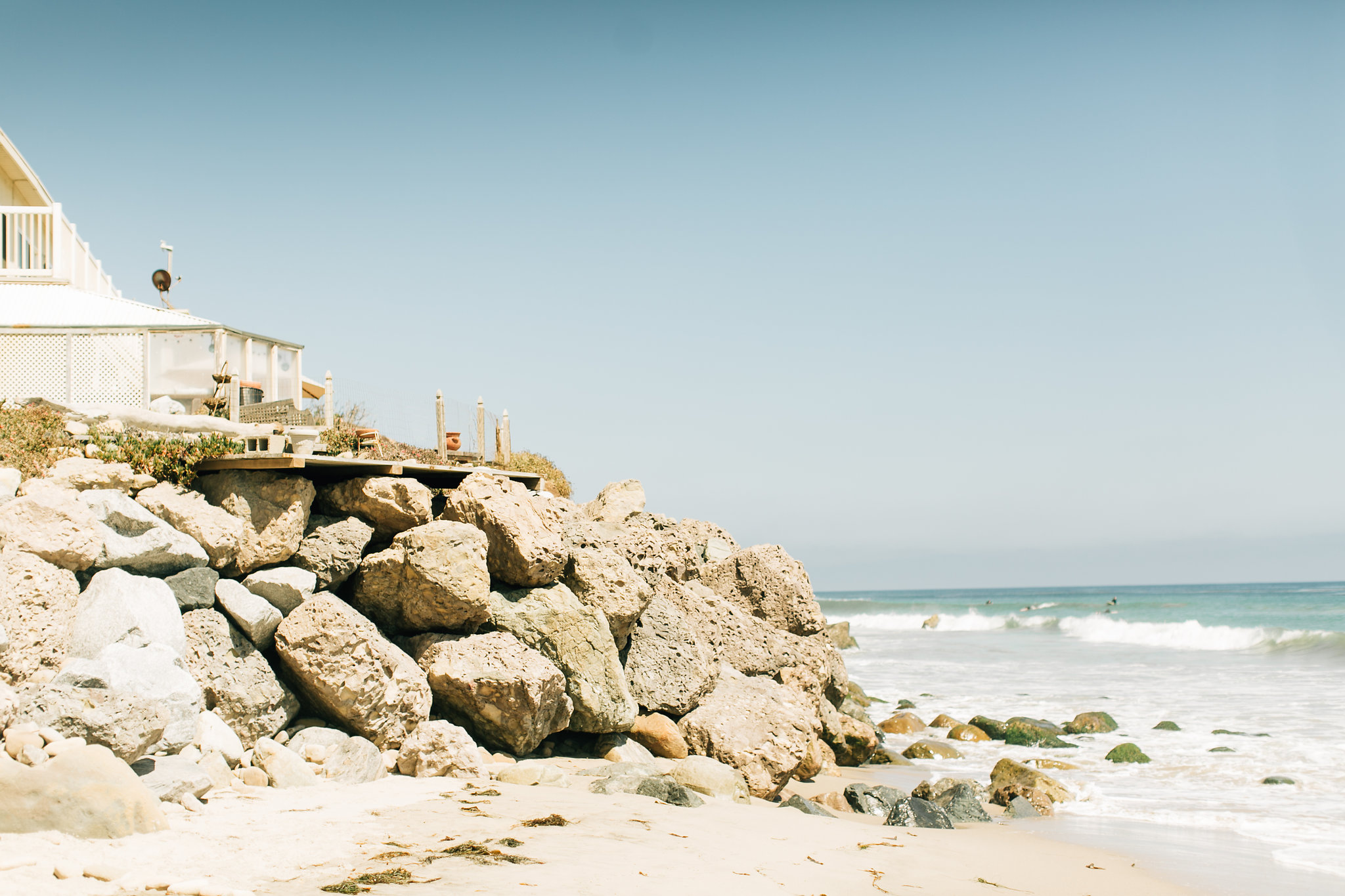 After seasons and seasons of muted blush tones, we are thrilled to see color coming back as a trend in 2017! The vibrance and personality that color adds to your wedding day is something we love to capture, and it makes for an even more unique film. We were lucky enough to work with Marty and Colleen this past June in Malibu and boy was their day a showstopper! From an intimate beach ceremony to a hand-painted blue skirt, this event was full of personal touches and pops of color.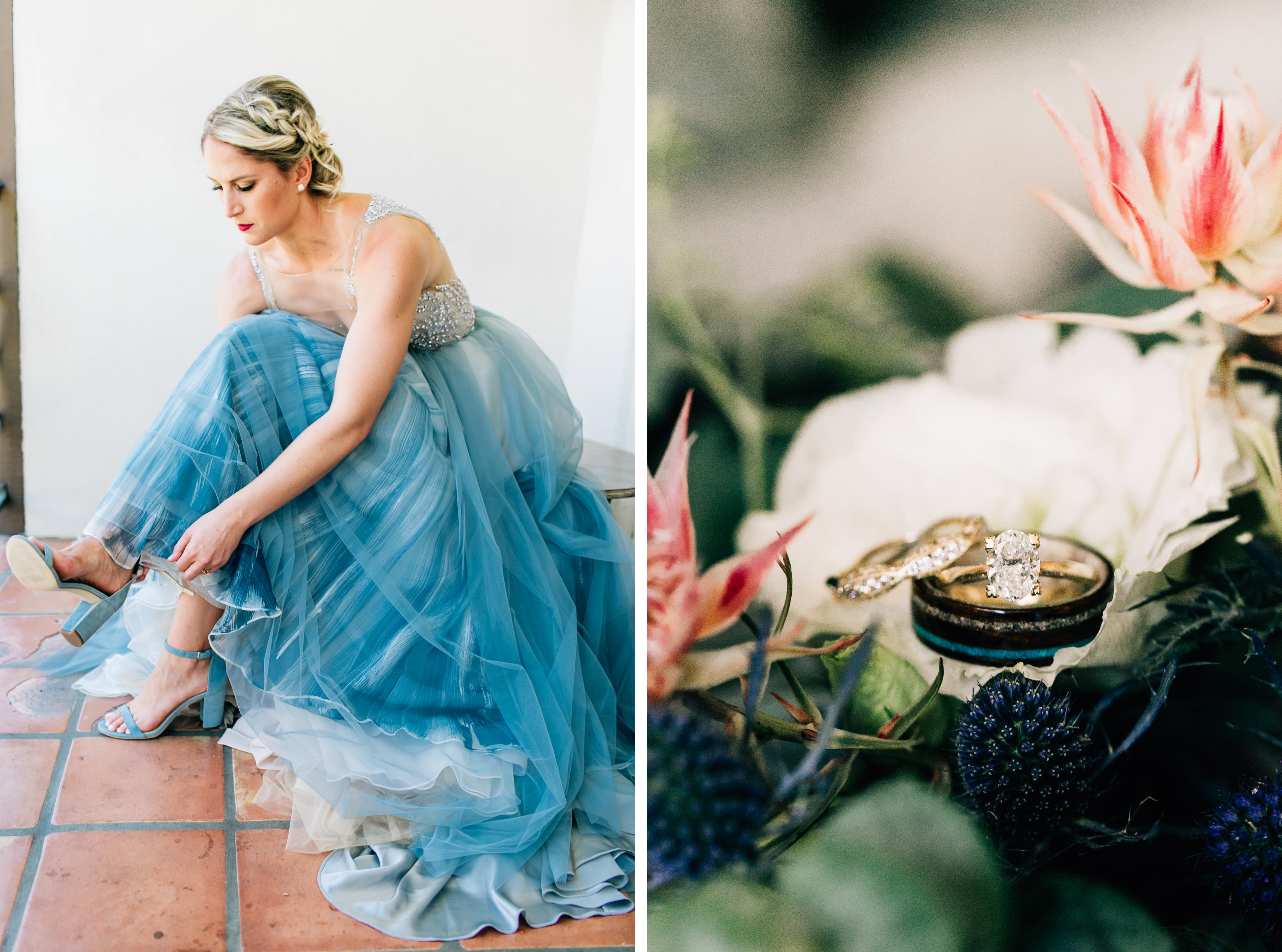 First of all, the detail we are raving about: that dress! The "Kenny" gown by Hayley Paige was rushed through production specifically for Colleen. She was lucky enough to wear the stunning Spring 2017 gown one month before any other bride! Her skirt, the steel blue "Mae" by Chantel Lauren was designed and then HAND PAINTED by Chantel's husband. Both designers we delighted to bring Colleen's vision to life and happily blended the looks. The inspiration behind the color blue – Colleen had to give Marty the ultimate credit, as this was his original idea.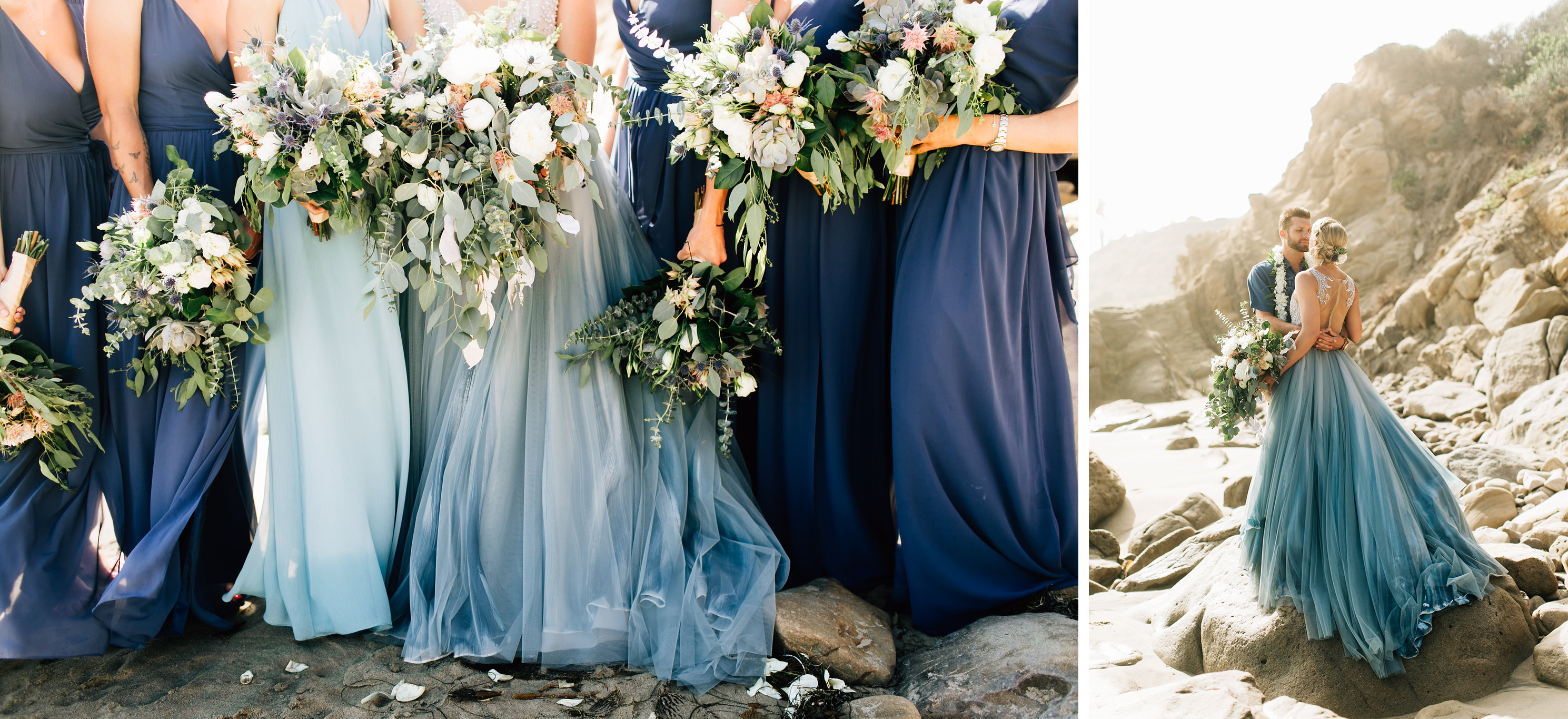 "He has been a water baby since he was born," says Colleen. "He's grown up swimming, surfing, life guarding, etc. and has always had a strong love and passion for the ocean. He has always envisioned a wedding where the bride and groom 'blended in' with the surroundings and felt that it showed a stronger connection to the moment in that time and place. So, of course, when we decided on a beach wedding, blue it was!" Simply stunning!
Their elopement-style ceremony was shared only with their closest family and friends on a private Malibu beach where Marty spent many of his childhood summers. We loved the intimacy of the beginning of the day! Bridesmaids wore shades of blue by Joanna August while holding whimsical bouquets of eucalyptus, blue thistle and lush white blooms by Shelley Depry. Their reception took place at Marty's parents' home, and many more guests joined the party. Tiny potted succulents guided guests to their tables while personalized blue koozies kept their drinks cold.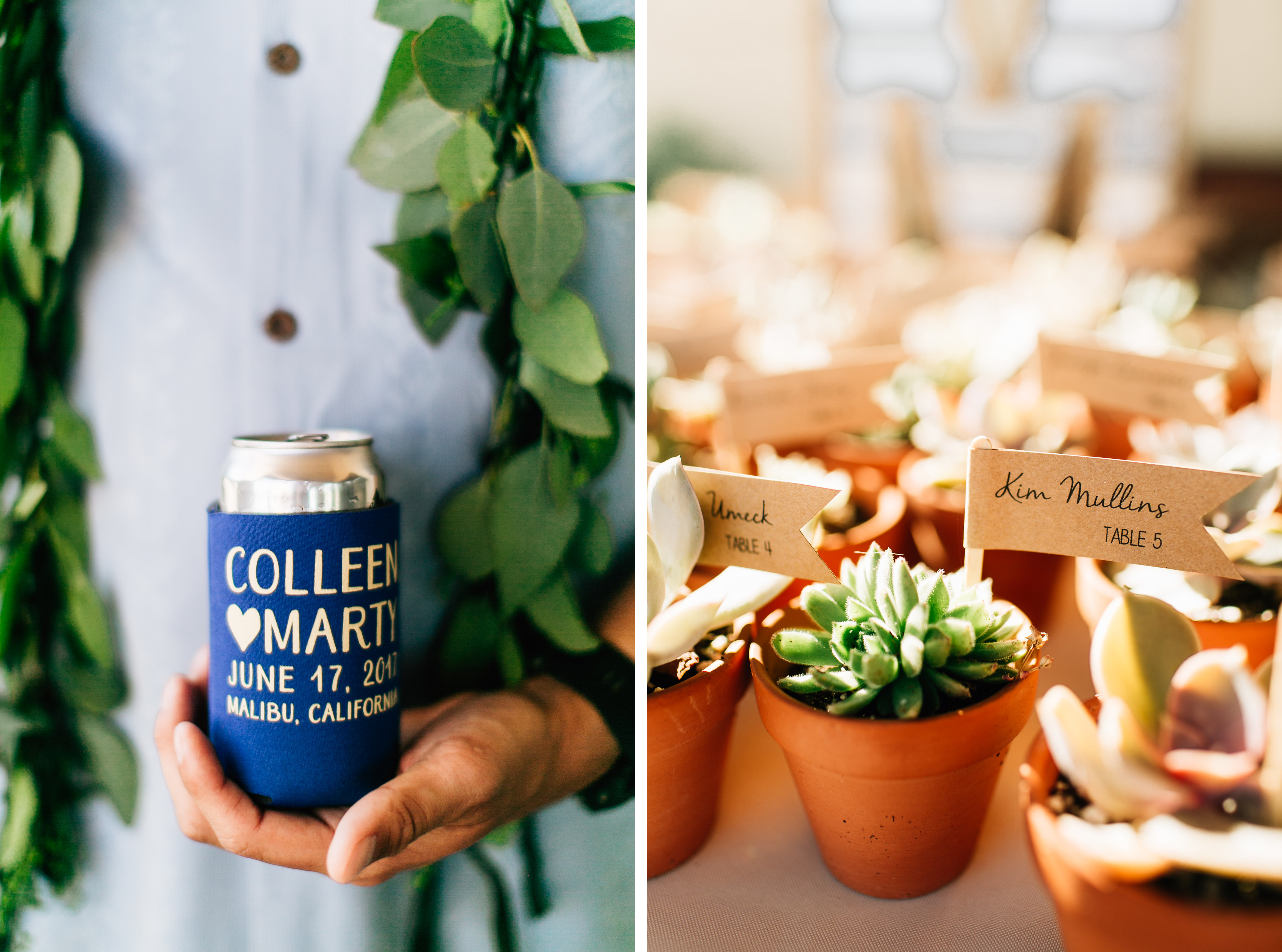 As a surprise to the guests for later in the evening, we'd brought one of our editors with us to put together a Same-Day Edit that encompassed all events leading up to the reception, including the rehearsal dinner and an epic adventure shoot that took place the morning of the wedding. Toward the end of the evening while guests were dancing, we gathered chairs and set up a projector screen. Everyone then gathered around and watched the Same-Day Edit under vivid starlight to wrap up an amazing celebration.
This Malibu beach wedding was really one for the books! A relaxed feel, personality and pops of color were woven all throughout the day. As always, it is such a pleasure to capture this much beauty and love in such an amazing location! However, the best part might be the friendships we have taken away as Colleen and Marty will remain close to our team for years to come. Check out the Same-Day Edit below!
Planning: J29 Events Photographer: Jenna Bechtholt Photography Hair and Makeup: Chelsea Nicole Makeup & Hair